Features
High capacity and high range ability due to axial flow
Accurate control due to the pressure balanced trim
Valve sleeve with full pressure compensation
Noise reducing devices as a standard feature
Bi-directional flowing and sealing
Unique 90º Tooth-rack transmission
In case of a current failure → valve remains in last position
Pneumatic electric and electro-hydraulic actuators available
Technical Data
Holding standard
IEC 60534
Nominal pressure
Class150~CLass1500 ( 2MPa~26MPa)
Nominal size
DN50~DN800 (NPS 2"~ NPS 32")
Connections
Flange ASME B16.5 RF,RTJ
Temperature Class 2
-29℃~60℃ ; -46℃ ~60℃
Leak level standard
IEC 60534
Structure length standard
API 6D
computing standard
ISA 75.01, ISA 75.05, ISA 75.11, ISA 75.17
strength calculation
EN 12516 , ASME B16.34
intrinsic error
±1%
return difference
±1%
dead zone
±1%
Rated Travel Deviation
±1%
Explosion-proof/Protection Class
≥ExdIIBT4, IP65( Depends on the choice of the executive body )
Instrument safety standard
IEC 61508 , IEC 61511
Actuator connection standard
ISO 5210
Material
Main valve casing cast steel A216 WCB、A352 LCC
Internal original Stainless steel, steel, copper
sealing material Reinforced PTFE, synthetic rubber
Working principle
Axial flow control valve refers to the streamlined symmetrical and unrestricted flow path between the valve inner and outer body. Accurate control features make the valve suitable for applications that require high pressure drop and high fluid velocity in all areas of the flow control task.
The inherent capacity of the axial flow control valve is very high compared to conventional globe control valve designs and enables the selection of a smaller valve size. Alternatively, the higher capacity can be used to minimise pressure drop over the valve or to provide for special features, such as a modified control characteristic, additional noise control, anti-cavitation or awider operating envelope for future process changes.
Valve Design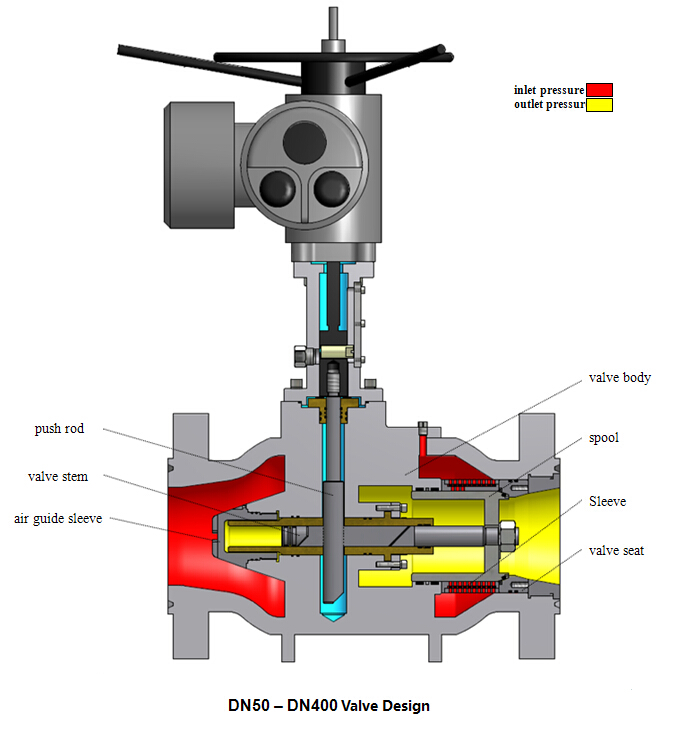 Multi stage sleeve structure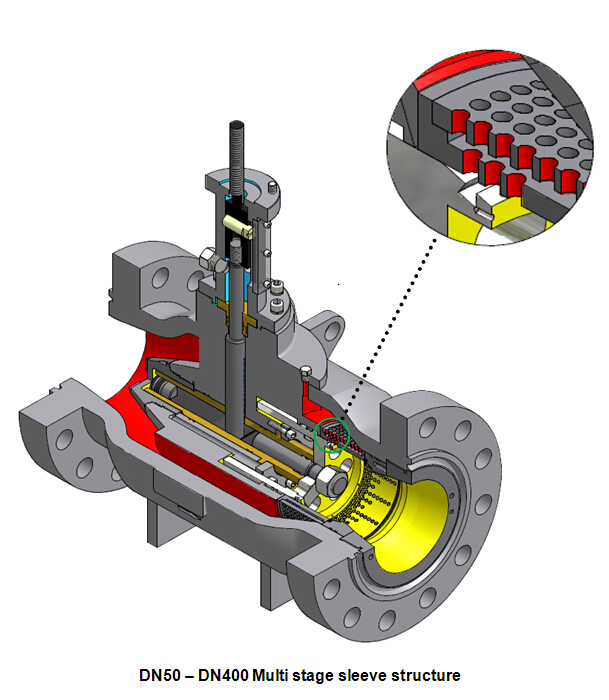 Pressure regulating is carried out through multi-stage sleeve of a series of small holes, and in the middle of the multi-stage sleeve to control the flow rate, energy dispersion is controlled, so that the noise is very low. At the same time, the pressure adjustment is done through the center of the sleeve.
Sleeve classification
Valve inner surface treatment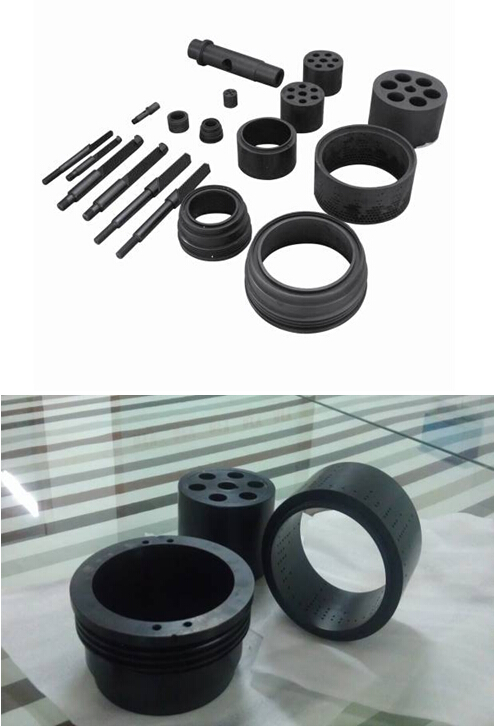 To improve the resistance to wear and resistant corrosion resistance, rack, a valve core, a sleeve all through the super coating processing (QPQ) and the surface hardness can be reached HV is equal to or more than 1100, guaranteeing stability under harsh conditions and long service life.
Dimensions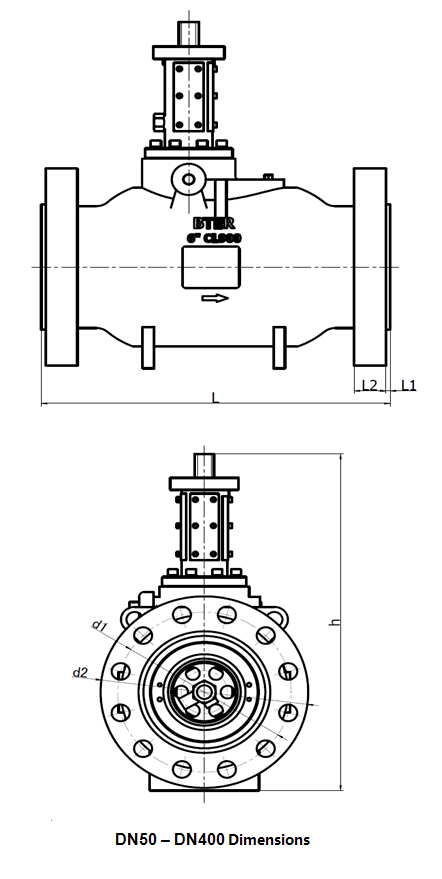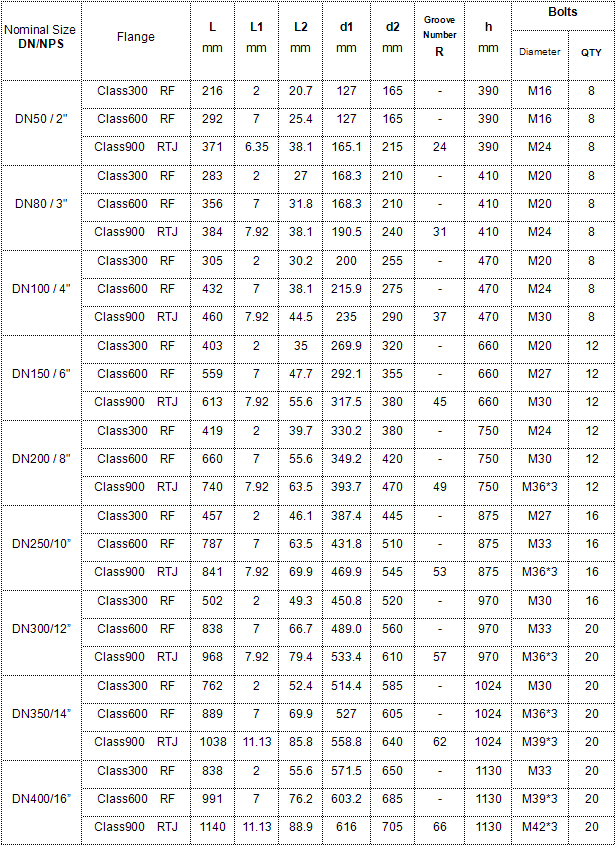 Product order type selection
Customers provide parameters, we have to provide you with accurate selection of services