Features
※Low pressure drop due to in-line flow design
※Replace internal parts without dismantling the valve from the line
※Equipped with pressure compensating valve
※Emergency manual release local position indicator standard
※Electric release and electric remote indication of valve position available
※High response accuracy and short response time
※Max. flow rate should not exceed 80 m/sec, noise <80dB
※TUV SIL 3 certificate according to SIL-norm IEC 61508 IEC 61511
Technical Data
Function and Strength
EN14382
Nominal Pressure
CLass150~1500 (2.0MPa~26MPa)
Nominal Size
DN25~DN400(NPS 1" ~NPS 16")
Connections
Flanged ANSI B16.5 RF/RTJ
Temperature Class
-29℃~60℃, -46℃~60℃
Accuracy Class
±1%(AG1), ±2.5%(AG2.5), ±5%(AG5)
Response Time
s~1s
Explosion-proof/Protection Class
Up to ExdIIBT4, IP65
Materials
Main valve body: Cast steel A 216 WCB、A 352 LCC
Pilot : Cast steel, forged steel, forged aluminum
Internal part: Stainless steel, steel, copper, aluminum
Spring: Spring steel (X750,A276,316)
Sealing: Reinforced PTFE, NBR, synthetic rubber
Operating principle
Safety shut-off valve is controlled by pilot . Overpressure or underpressure release feature is when monitored downstream operating pressure exceeds set-point range, the pressure signal fed back to the pilot (pilot valve), the pilot piston moving up or moving down, so that the trolley trip, hammer down the impact of the firing pin and firing pin moves down makes disengage the hook and flap, flap valve is closed down, thereby cutting off gas to the downstream pipeline, protect downstream equipment and pipeline safety.
Valve Design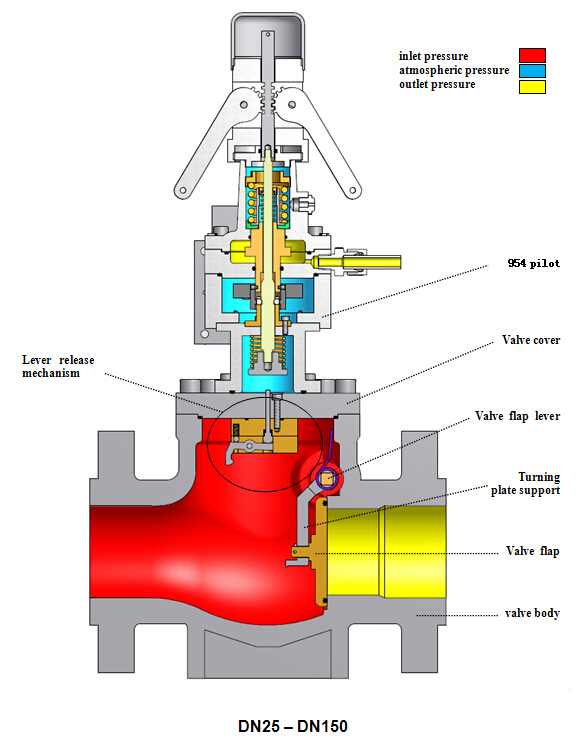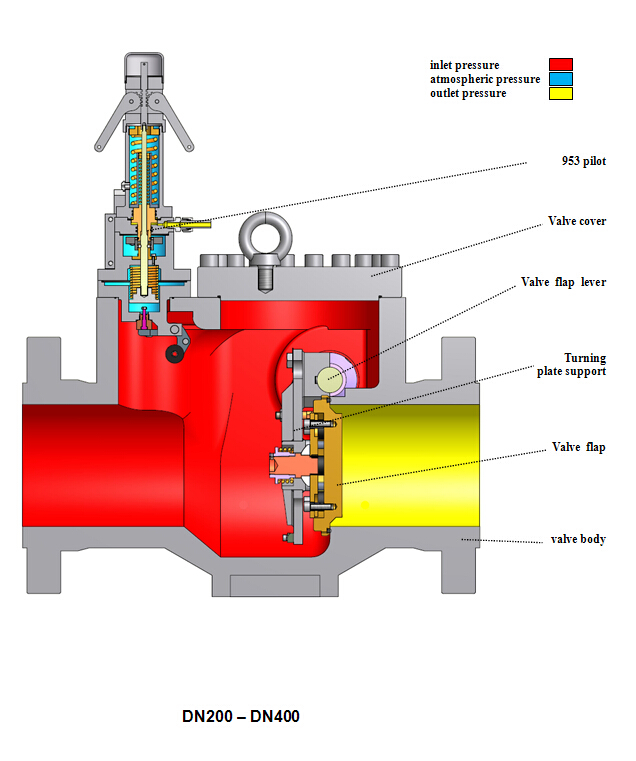 Command Design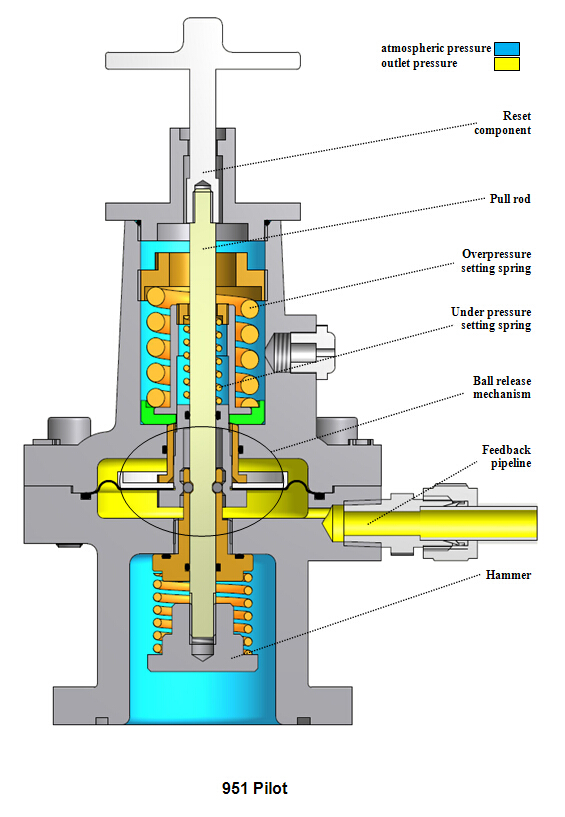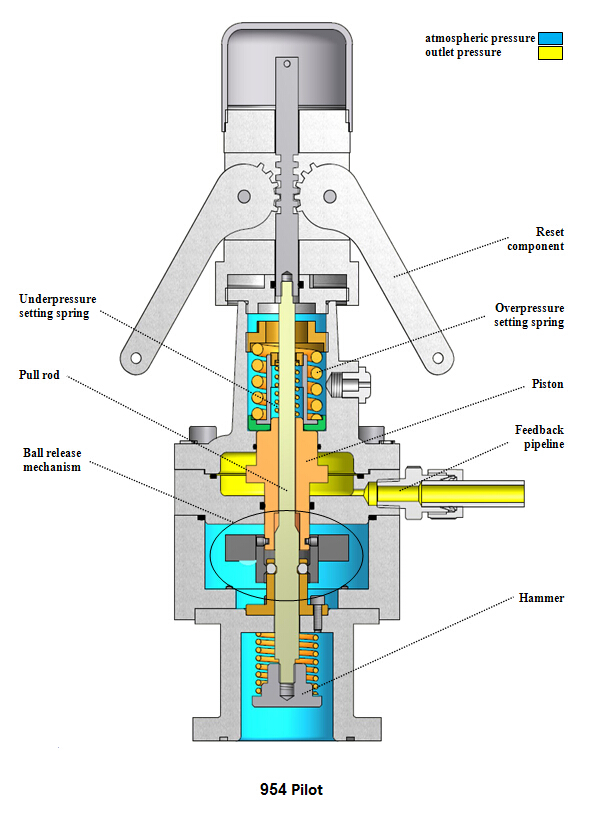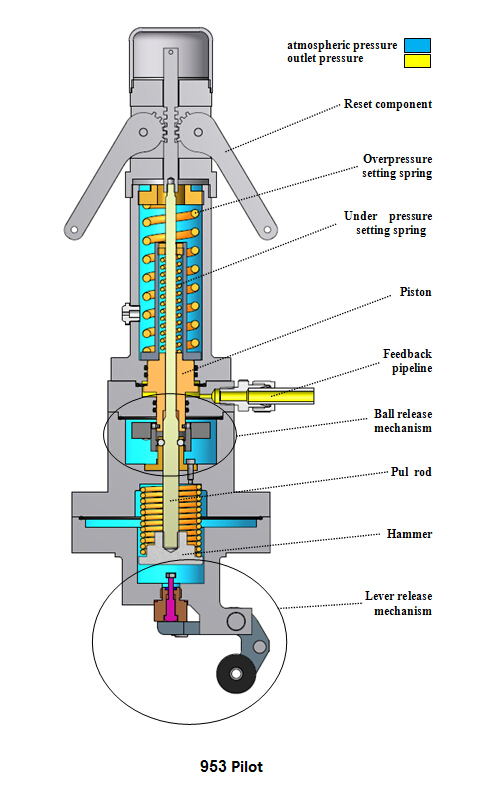 Dimensions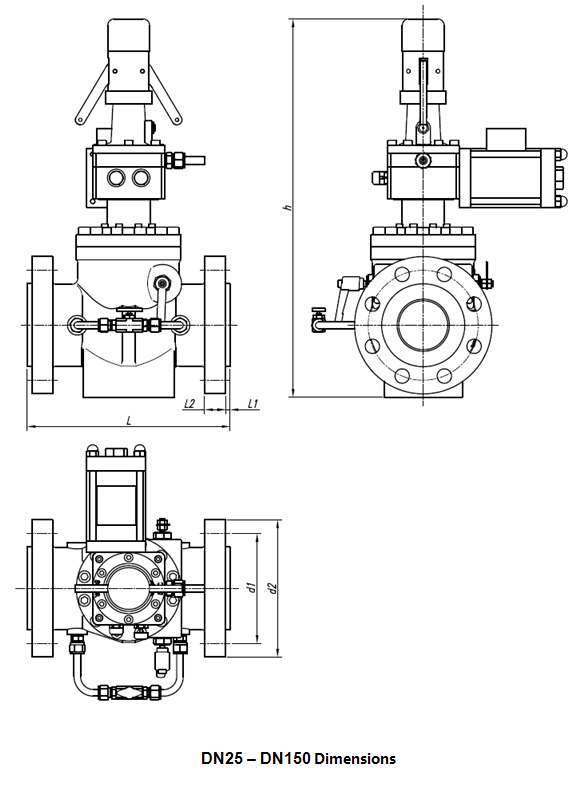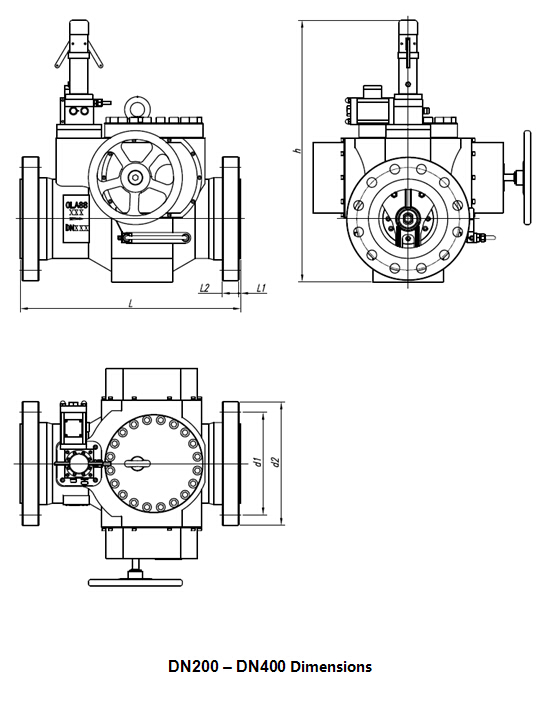 SSV - A400 DN25 – DN150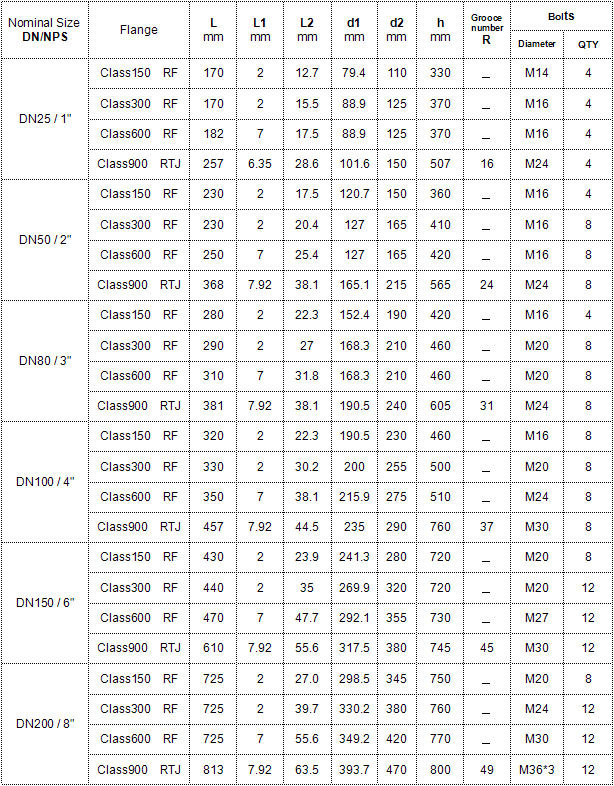 SSV - A400 DN250 - DN400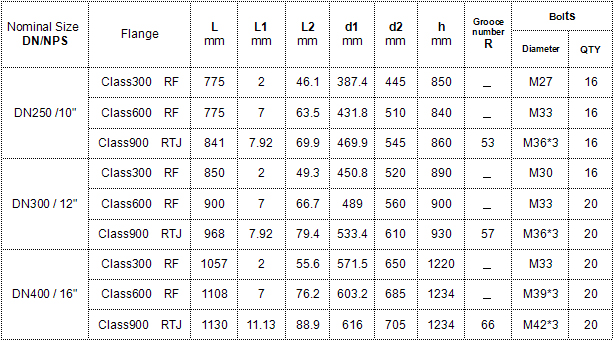 The sampling point pressure piping connecting dimensions

Pressure sampling point mounting position
As shown in Figure 1 and 2, the safety shut-off valve (SSV) pressure sampling point is 5-8xDN from the working valve (PCV or PV) .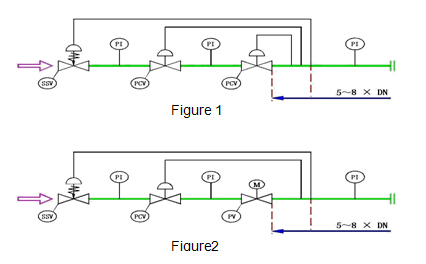 Product order type selection
Shut-off valve selection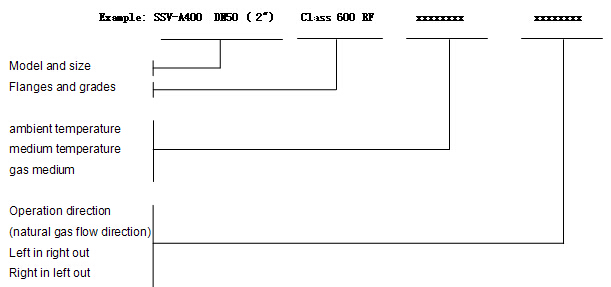 Pilot selection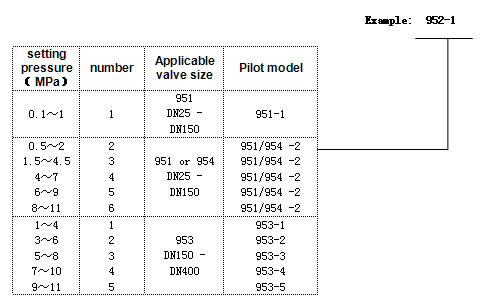 Other special feature