Features
High capacity due to axial flow
High range ability and high pressure cuts
Valve sleeves are specially coated to eliminate slip stick
Noise reducing outlet duct and /or internal silencer available
Local position indicator standard
Electric valve-position remote indicator available
Simple design, purely pneumatic operation, robust
Fail to close / fail to open models available
Provided with a noise reducing outlet duct and /or an internal silencer
Technical Data
Function and Strength
Acc. to EN 334
Nominal Pressure
Class150 ~ Class1500 ( 2MPa - 26MPa)
Nominal Size
DN25 ~ DN300 (NPS 1〞 ~ NPS 12〞)
Connections
Flanged to ANSI B16.5 RF, RTJ
Temperature Class 2
-29℃~60℃, -46℃~60℃
Max. Operating Pressure PSmax
15MPa (Could be less - acc. to the flange pressure class)
Outlet Pressure Ranges Wd
0.1MPa~11MPa
Accuracy Class AC
±1%(AC1), ±2.5%(AC2.5), ±5%(AC5)
Closing Pressure Category SG
2.5%(SG 2.5), 5%(SG5), 10%(SG10)
Lock-up Pressure Zone SZ
2.5% (SZ2.5)
Min. Required Differential Pressure Between Inlet And Outlet Δp
0.5MPa
EX-protection / Protection Class
ExdIIBT4, IP65
Materials
Main valve body  A105、A350 LF2
Pilot        Aluminium alloy, Steel
Internal parts    Steel, Aluminium, Brass
Spring       X750, A276, 316
Sealings      NBR,FKM,RPTFE
How the regulator works
Gas pressure regulator is a pressure control device in the pressure regulating system. The Diaphragm Unit (permanently connected to the sleeve) divides the Regulator into two rooms. One of the rooms is connected to outlet pressure, and the other to loading pressure produced by the pilot according to pressure downstream. Due to lack of pressure, the regulator spring acts on the diaphragm unit and closes the sleeve.
The sleeve moves to its open position when the force produced by loading pressure acting on the diaphragm unit becomes greater than the force produced by downstream regulated pressure added to the load of the regulator spring. The sleeve keep station when the two forces are equal under these conditions, downstream pressure is equal to the system's set value.
Any change in requested flow-rate produces a variation in downstream regulated pressure and the regulator controlled by the pilot opens or closes to deliver the requested flow-rate while keeping downstream pressure uniform.
Valve Design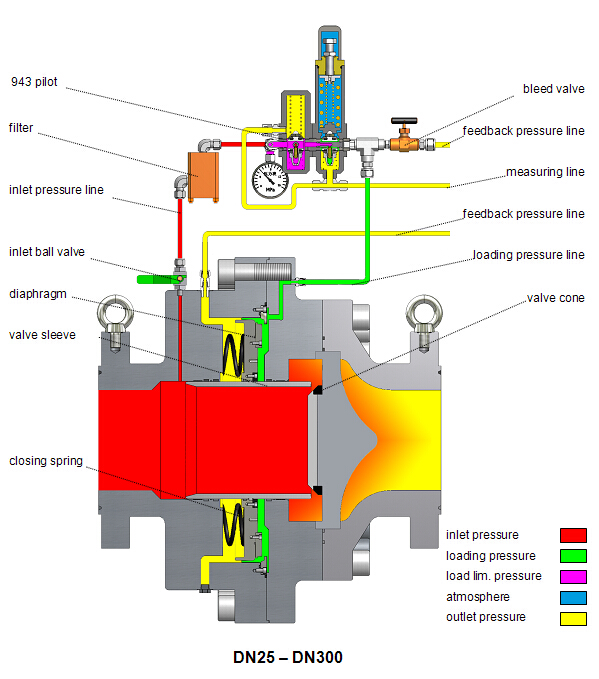 Pilot Design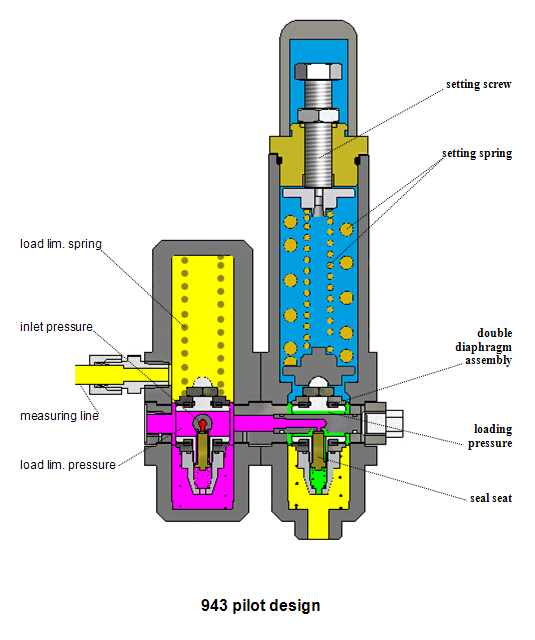 Dimensions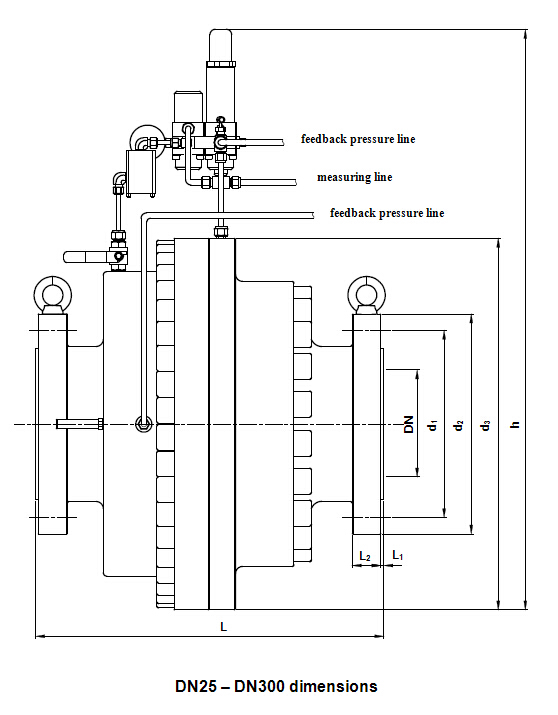 Dimensions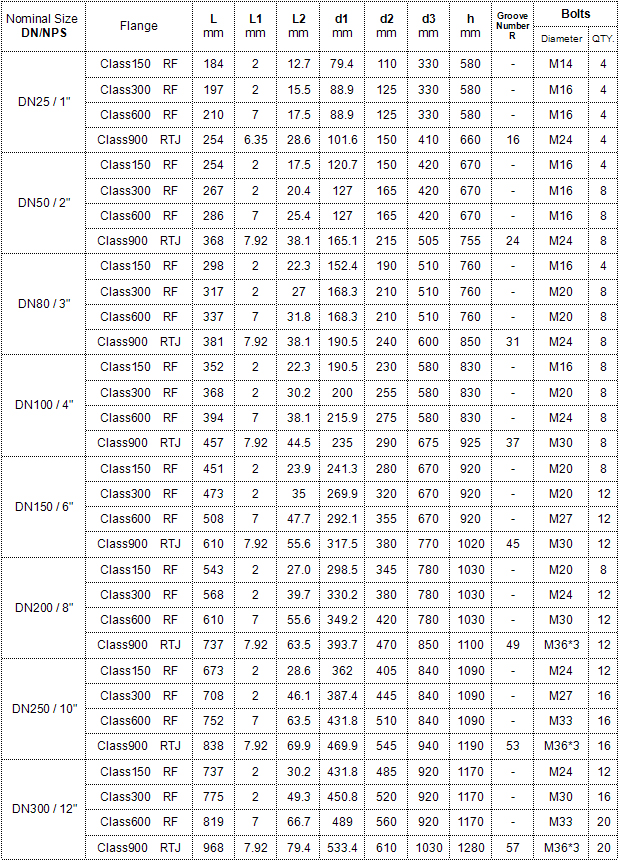 Connections & Pilot type

Pressure sampling point mounting position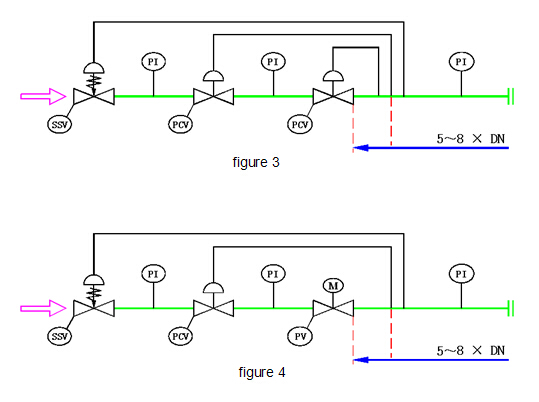 As shown in Figure 3 and 4, the gas pressure regulator (PCV) pressure sampling point is 5-8xDN from the working valve (PCV or PV) .
Order Type Selection
Type Description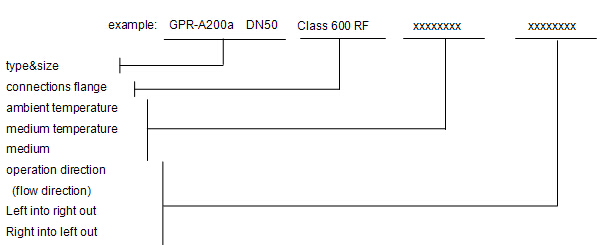 Pilot type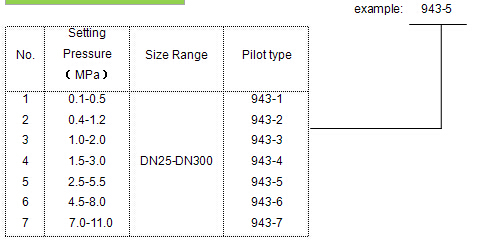 Other special feature

* For matching the export reducing noise reduction device and internal noise reduction device should be marked as GPR-A200b type.